Note: This question is part of a series of questions that use the same scenario. For your convenience, the
scenario is repeated in each question. Each question presents a different goal and answer choices, but the text
of the scenario is exactly the same in each question in this series.
Start of repeated scenario.
Your network contains an Active Directory domain named contoso.com. The domain contains a single site
named Site1. All computers are in Site1.
The Group Policy objects (GPOs) for the domain are configured as shown in the exhibit. (Click the Exhibit
button.)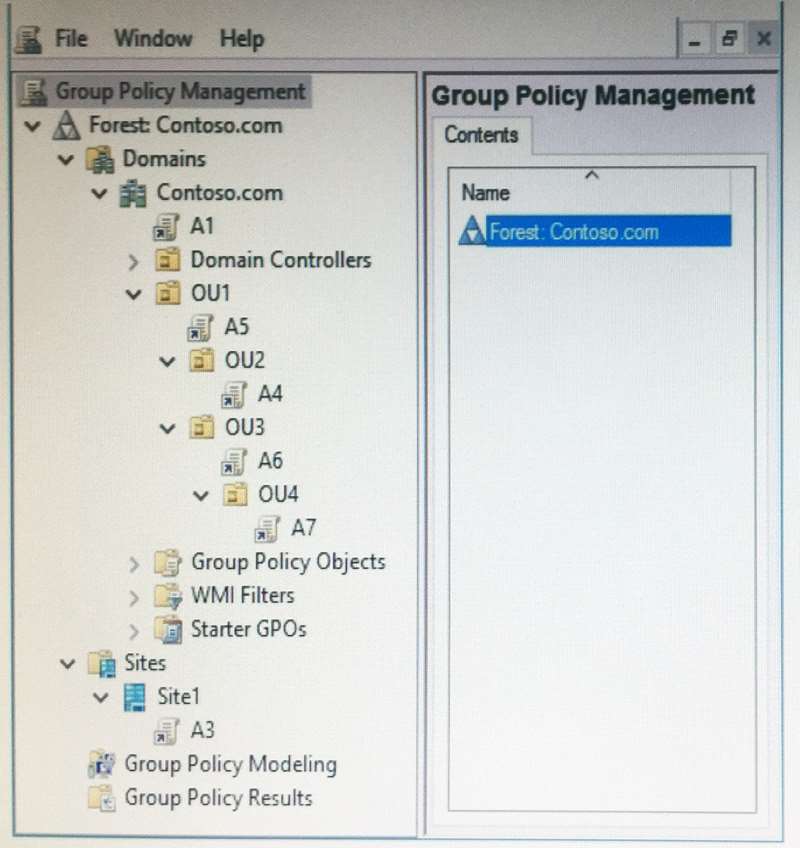 The relevant users and client computer in the domain are configured as shown in the following table.

End of repeated scenario.
You are evaluating what will occur when you disable the Group Policy link for A6.
Which GPOs will apply to User2 when the user signs in to Computer1 after the link for A6 is disabled?
A.
A1 and A5 only
B.
A3, A1, and A5 only
C.
A3, A1, A5, and A4 only
D.
A3, A1, A5, and A7